About Our Condensing Units
Designed For Efficiency, Leveraging The Latest Technology
We Offer The Most Reliable Condensing Unit Product Lines. Leveraging The Latest In Compressor Technology, Each Platform Provides You The Option To Select The Refrigerant, Horsepower, And Application Temperature Combinations That Meet Your Requirements. Our Condensing Units Have Various Designs And Come In Many Sizes Ranging From Small Household Appliance Units To Very Large Industrial Scale Units Used In Factory Processes. We Offer A Complete Range Of Air And Water-Cooled, Indoor And Outdoor Condensing Units For Commercial Refrigeration Applications.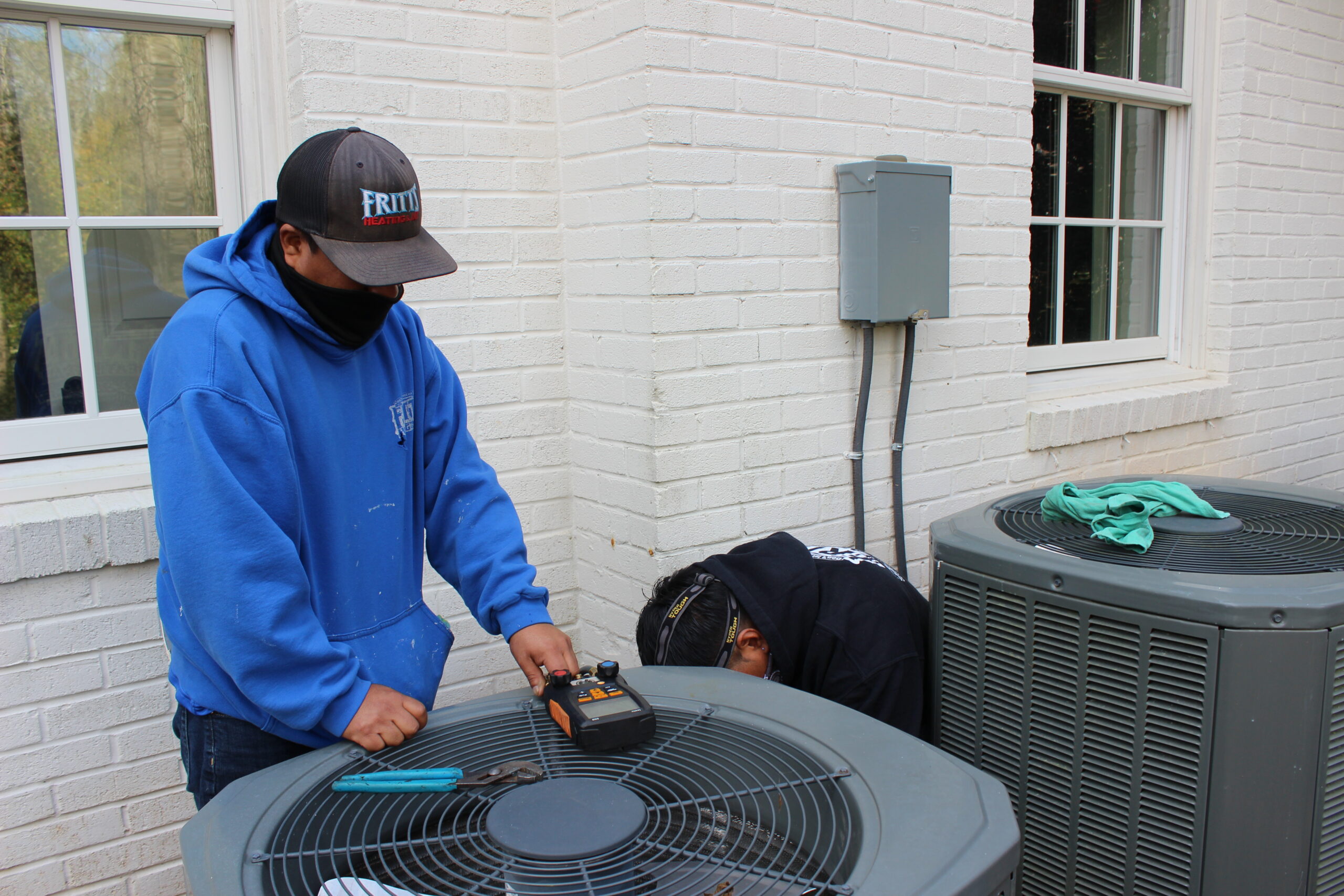 Designed For Efficiency, Reliability And Flexibility, Our Condensing Units Have The Most Advanced Design In The Industry. Some Typical Applications Include Multistory Office Buildings, Hotels, Schools, Municipal And Industrial Facilities. The Air-Cooled Condensing Unit Installs Easily And Quickly On The Roof Or Ground For Comfort Cooling Applications.
Is your home or business in need of a condensing unit?
Fritts Heat & Air can help!
Contact us to learn more about our condensing unit installation and repair services. Our office is convenient to Canton, GA and services the entire north metro Atlanta area. Don't wait another minute; contact us today for all of your condensing unit needs.
Why Choose Us?

You can expect prompt service from one of our highly trained HVAC contractors to get your heating and AC system fixed and working properly as soon as possible. At Fritts Heat & Air, we adhere to high standards and stay informed on the latest industry knowledge.
Service Areas: