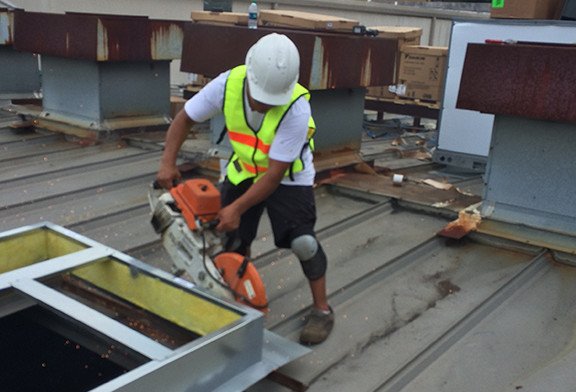 Comfort Is Our Business
We believe in 100% customer satisfaction with your HVAC service and repairs.
---
Service You Can Rely On
We are fully staffed to promptly and accurately take care of all your commercial HVAC repair and installation needs.
---
Your Trusted HVAC Advisors
Our professionally trained technicians can assess the HVAC needs of your business and provide expert advice on the best approach to optimize your HVAC system.
Commercial Heating And Air Conditioning Service
Providing Atlanta, GA with Exceptional Commercial HVAC Service
Since our inception in 2008, Fritts Heat & Air has been helping commercial and industrial facilities to minimize their long-term HVAC-related operating costs. You won't find a service provider with a more comprehensive HVAC preventative maintenance program. We cover the gamut of HVAC customer needs and maintain an elite staff of expertly trained professionals.
Commercial Air Conditioning
Your air conditioning system is one of the most important pieces of equipment in your commercial property. The key to keeping your commercial HVAC system in good condition all year round is to hire the right contractor that specializes in HVAC service and repair. This is one way we make life easier for business owners.
Commercial Heating
After determining the HVAC needs of your north Georgia commercial space, we will install a new furnace or heat pump. We offer various efficiency models and affordable options including financing. Our certified technicians perform all HVAC equipment installation services, so you can be confident in the quality of our service.
Commercial HVAC
Keeping your commercial space warm in the winter and cool in the summer is our business. At Fritts Heat & Air, we offer our commercial customers new heating and air conditioning installation, heating and air conditioning repair, and heating and air conditioning preventive maintenance.