Have you ever declined service warranties when buying electronics, or waived the extra warranty for your vehicle? If so, you might think about doing the same for your residential air conditioning service, but that is not always the case. Let us take a look at what to consider before buying an HVAC maintenance plan.
What Is An HVAC Maintenance Plan?
When you get a new HVAC system installed, you will be offered a service contract. This is an agreement where you pay a fee in exchange for ongoing HVAC upkeep from the service provider.
Most heating and air conditioning maintenance plans include checkups, tune-ups, parts/labor, emergency services, priority treatment, and seasonal HVAC maintenance for fall (heat) and spring (air conditioning).
Keep in mind that a residential HVAC service contract varies by your provider and that speaking with your local HVAC provider can offer tiered package deals.
Pros
If you agree to a service contract, seasonal checkups and tune-ups become easy. It is always recommended to get a pair of professional eyes on your home system so a modest problem does not explode into expensive. A few key benefits:
Better energy efficiency can lead to the prevention of systemic damage.
Switching out dirty filters drastically improves air quality.
Persistent maintenance plans keep you cool in the summer and warm in the winter!
Another thing to consider is who is in your home. Young children and elderly family members can be vulnerable to extreme temperatures, causing health conditions to worsen or accumulate over time. This is something to consider if you live in an environment with extreme climate changes—because going without air conditioning and heat can be dangerous.
It is possible to preserve your HVAC unit without a maintenance plan in place, but the contract will provide more consistent work. And let us be honest here—no one wants to wake up in the middle of the night on a weekend only to find out the AC is broken, or unexpectedly breaking out piles of blankets once the furnace breaks. Contracts put an end to extended technician wait times, so you can go back to living your life unimpeded.
Cons
While maintaining your HVAC system regularly can be productive, it can have its drawbacks. The initial one is cost. If you have just replaced your system, paying for additional upkeep can be costly.
In addition to this, your system might already have a manufacturing warranty connected to cover the cost of repairs. You also might have an existing home warranty plan to cover specific home repairs. Considering these, always check the details of your HVAC home warranty to avoid unnecessary expenditures.
Similarly, if you are diligent about the conservation of your HVAC unit, like changing out the air filter regularly and having it serviced yearly, your unit should last a while before major repairs are required.
Should You, Do It?
In a perfect world, you should have your HVAC maintenance scheduled at least once a year. The HVAC professional will come to check your AC and furnace for damage. They start by clearing debris from the outdoor unit, like stray leaves or sticks, and then move on to the thermostat. This is extremely advantageous for easy-to-forget seasonal maintenance.
Another factor to consider is the age of your HVAC system. Depending on how old your HVAC system is, it might determine the number of repairs or even the lasting longevity that your system will have on your household. Will it be more cost-efficient to go ahead and sign on for a maintenance plan or should you take the risk of running your machine until a bigger issue unfolds?
Think of your HVAC maintenance plan like you would view any type of insurance you take out for yourself. It is entirely possible you will pay for a contract for years without ever reaping the benefits, but in those unexpected moments, you can take a sigh of relief. For example, an HVAC system that is not cleaned correctly will not heat or cool as effectively. This leads to an increase in energy bills as your consumption goes up. You might keep pressing the button up or down without ever feeling a difference.
So, when considering a plan, always determine what the most common repair for your model is, when it needs to be replaced, and how much it will cost to do so.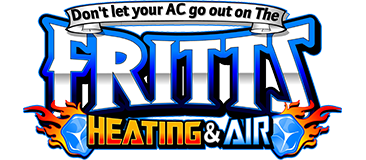 Sign Up For An HVAC Maintenance Plan Today!
If you have made it this far and have decided to get an HVAV maintenance plan, you are in luck. Fritts Heating & Air understands the significance of continued, high-quality HVAC services so that your heating and cooling runs efficiently and effectively. Their team of expert technicians has over 20 years of experience diagnosing issues big and small across Atlanta, GA, and throughout North Georgia. If an emergency repair service becomes necessary, they offer 24/7 repair so you can rest easy knowing your HVAC is safe with them anytime, day or night.
So, do you need HVAC maintenance? Then rely on Fritts. Give us a call today!