With fall bringing in the chilly weather, people are starting to turn on their furnaces to get the heat going in their homes. The last thing you want to find is that your furnace is not working or that it is blowing cold air. It can be very frustrating to have to deal with a furnace right when the weather starts to get cool. With that being said, the solution to a malfunctioning furnace may be an easy fix. Here Fritts Heating & Air discusses a few of the most common reasons a furnace may blow cold air. While some issues may be an easy fix, it is always best to contact your local HVAC technicians to handle your furnace.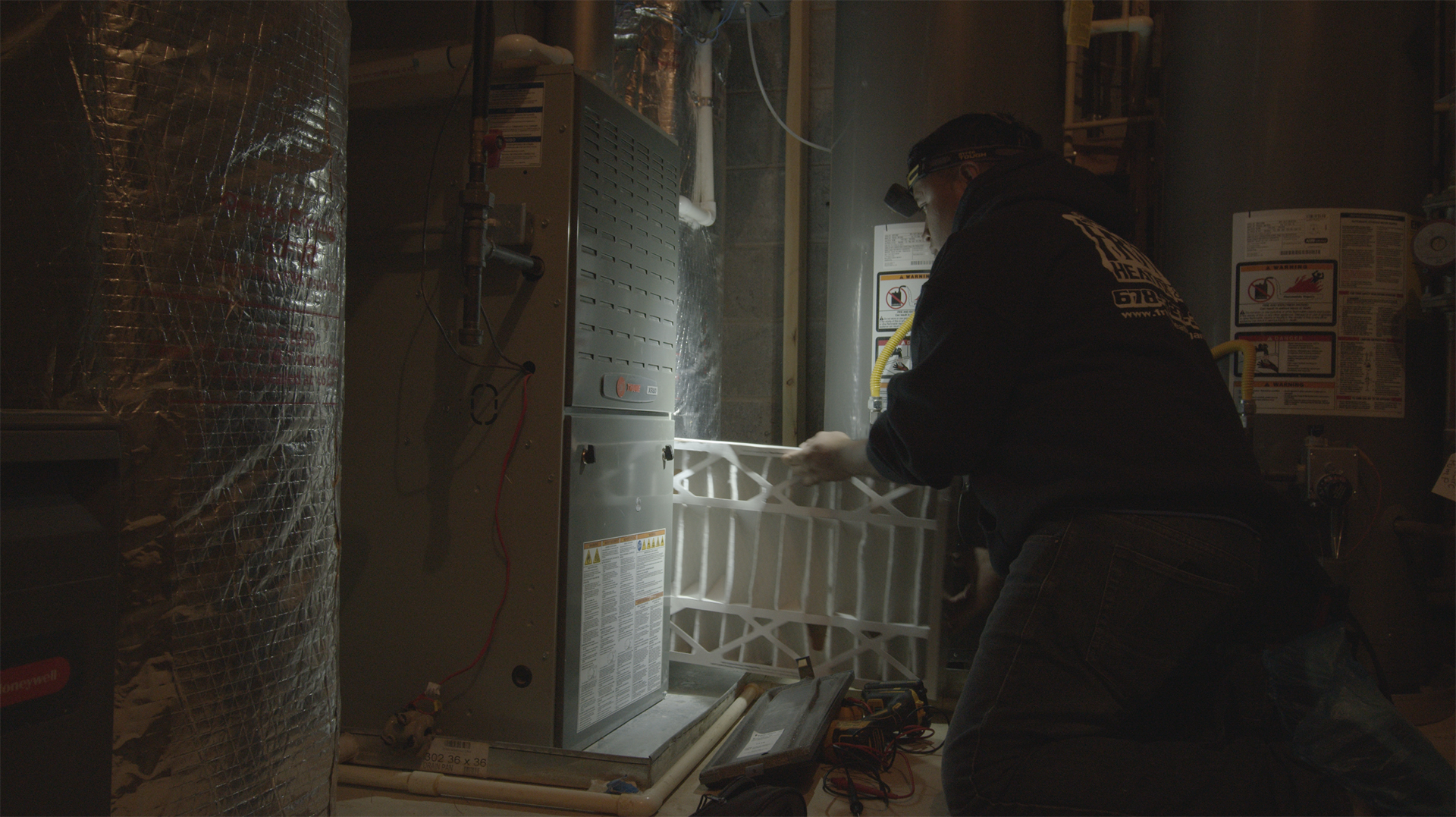 Check Your Thermostat
It's easy to have your thermostat set incorrectly, particularly when the seasons change from summer to fall and we turn on our furnaces for the first time. If you can feel the furnace blowing through the air vents but it's cool air, maybe you set it for the summer and never changed it. You want to make sure that your thermostat setting is 'AUTO,' and not set to 'ON'. When it's set to 'ON', the fan on your furnace will blow even when your furnace isn't on. When it is set to 'Auto', your furnace and fan will come on at the same time. So check your thermostat setting and make sure it is not set to 'ON'. Once you've restored the correct setting, your furnace should start working properly.
Dirty Air Filter
If the air filter in your furnace is covered in dust or grime this will block the incoming air flow. Common signs of dirty air filters include long heating cycles and overheating issues. The average overheating issue will cause your furnace to blow cold air throughout your home. To fix this common issue, Fritts recommends replacing the dirty air filter with a new one. Since the new air filter will not block airflow to your furnace, the unit will no longer overheat. Once you've made the change, check to see whether your heater is blowing warm air only. This can help avoid even more costly repairs or replacements.
Pilot Light Issues
If your furnace is not blowing hot air, the problem could be with the ignition system. In this case, your heater is not lighting the fuel in which is not heating your home properly. To troubleshoot this issue, confirm whether the pilot light is out. If it is out, try the following:
Check for instructions in your manual on how to ignite your model's pilot light. Instructions can also be found on the unit itself. Relight it and wait a few minutes. If the flame goes out, then you may have a bigger issue. Since the work involved is potentially technical, trying a do-it-yourself replacement could cost you more money in damage.
If you cannot relight the pilot light, check your gas supply. Make sure the gas valve is turned on. If it is, you probably have a dirty pilot light. Clean it to ensure proper gas flow.
Dirty Flame Sensor
If your unit is cycling on and off, you probably have a dirty flame sensor. This common issue can keep your gas burner from staying lit. A flame sensor that's covered with grime or worn out can cause the burner to keep shutting off. If this is the issue you will need to call your local HVAC technician to come out and fix or replace the sensor.
Inadequate Gas Supply
If your pilot light is going out instantly or not lighting at all, it may be an issue with the gas supply. There might be an inadequate gas supply in your tank, but it might also be an issue with how the gas gets to your furnace. If your pilot light doesn't light at all, it may also be the gas valve. If your system has not been cleaned in a while, a valve could be stuck due to dirt and debris. Have your system cleaned and checked by an HVAC professional like Fritts Heating & Air.
Clogged Drain Lines
Newer furnaces feature condensation drain lines that remove the water created during the heating process. Clogged drain lines will more than likely always activate a switch that is designed to prevent the burners from lighting. This is a common issue for why your furnace is blowing cold air. To fix this issue have a trained HVAC technician come out and clean and drain the lines for proper air flow.
Duct Issues
If you have holes, disconnections, or leaks in your air ducts, then all the hot air is escaping before making it through your vents. Sometimes this can be due to normal wear and tear. Other times it can be due to a small animal biting or clawing at them. Leaking ducts have more of an effect than you'd think, and duct sealing would fix this problem—either with tape or new pieces depending on the damage. Have a professional HVAC technician do an inspection to find the problem areas.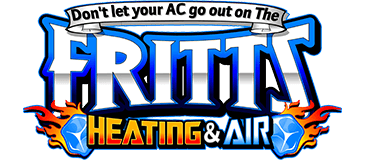 Having Furnace Problems?
Fritts Heat & Air is a reliable Heating & Air service and HVAC contractor with over 20 years of experience. We provide Atlanta and North Georgia with expert heating and air conditioning services. If you need HVAC services in Atlanta, GA and throughout North Georgia, you can rely on us for your HVAC repairs and installation for residential and commercial properties. Since our inception, our philosophy is to provide our customers with quality and affordable HVAC services through professionalism and honesty.You can expect prompt service from one of our highly trained HVAC contractors to get your heating and AC system fixed and working properly as soon as possible. At Fritts Heat & Air, we adhere to high standards and stay informed on the latest industry knowledge. Give us a call today!