Is your AC unit ready for the Georgia heat?
Oftentimes in Georgia, it feels like there are only two seasons: winter and summer. With three straight months of heat and humidity, Atlanta natives are no strangers to Georgia's quickly rising temperatures. And when winter leaves Georgia, most residents take full advantage of their AC units. It's a fact after all- air conditioning is our best friend throughout these sweltering hot months.
It's finally time to turn on the AC unit after winter. However, the last thing you want to discover is that your AC is not working. To prevent an air conditioning emergency, it's important to prepare your air conditioner for the season ahead.
Taking care of a few simple tasks before summer arrives can help ensure that your air conditioning will be working properly and won't disrupt your comfort. Follow our expert tips to prevent an emergency air conditioning repair this summer.
5 Easy Tips to Prevent an Air Conditioning Emergency This Summer:

1. Clear off debris and do a quick check.
Dirt, branches, and leaves can get trapped in/ around your AC unit. The buildup of debris can get trapped under your unit and, in effect, cause your unit to work less efficiently. This can lead to higher energy bills. Do a quick check of the unit to check for debris. During this check, take the time to see if your unit is damaged. If your unit is damaged, call your local HVAC contractor to inspect your unit.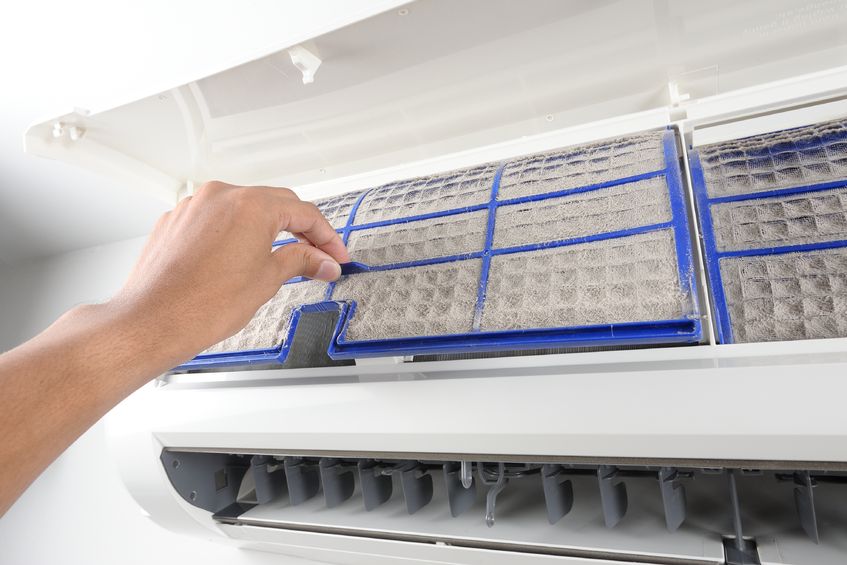 2. Change your filter.
Your HVAC filter should regularly be replaced. This is especially important for those who experience allergies. A higher quality air filter will trap pollen effectively and improve the overall indoor air quality in your home. If you wait too long to change your air filter, it can cause dust and dander to circulate, which in effect can lead to serious health problems. Change your filter regularly. In addition, consider boosting your air quality and comfort by adding the right amount of moisture with a whole house humidifier.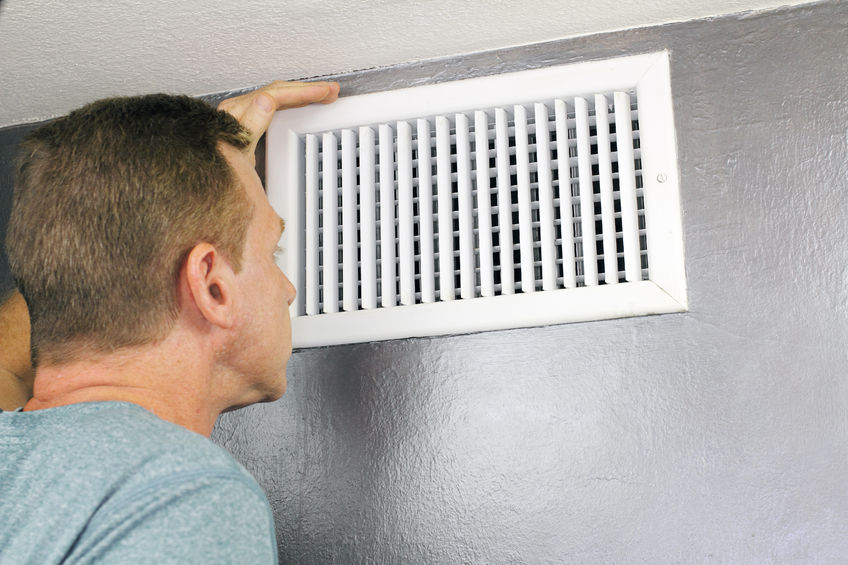 3. Clean the ducts.
While you need to regularly change your filter, cleaning your ducts is very important to prepare your HVAC unit for summer. Debris can get stuck inside your machine, causing your AC unit to slow down. When your ducts are filled with particles and dust, your AC unit is working twice as hard. This, again, can increase your energy bills. In addition, dirty ducts in your AC unit can lead to potential health problems and increased allergies.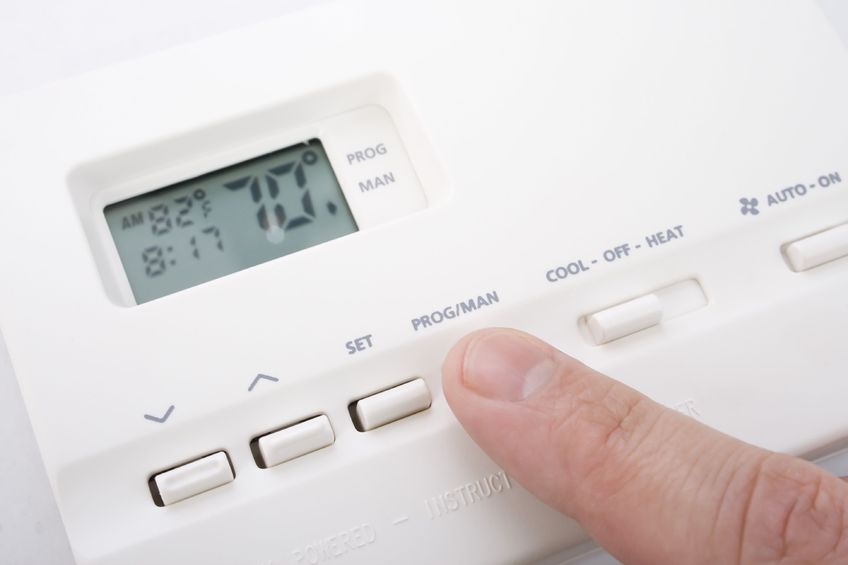 4. Get the right thermostat.
A properly designed thermostat can do much more than just turn your heating and cooling system on and off. Digital thermostats pinpoint accuracy and control HVAC systems to deliver high levels of comfort. At Fritts Heat & Air, we have an entire family of mercury-free, programmable thermostats constructed with the latest technology to deliver new levels of control and comfort.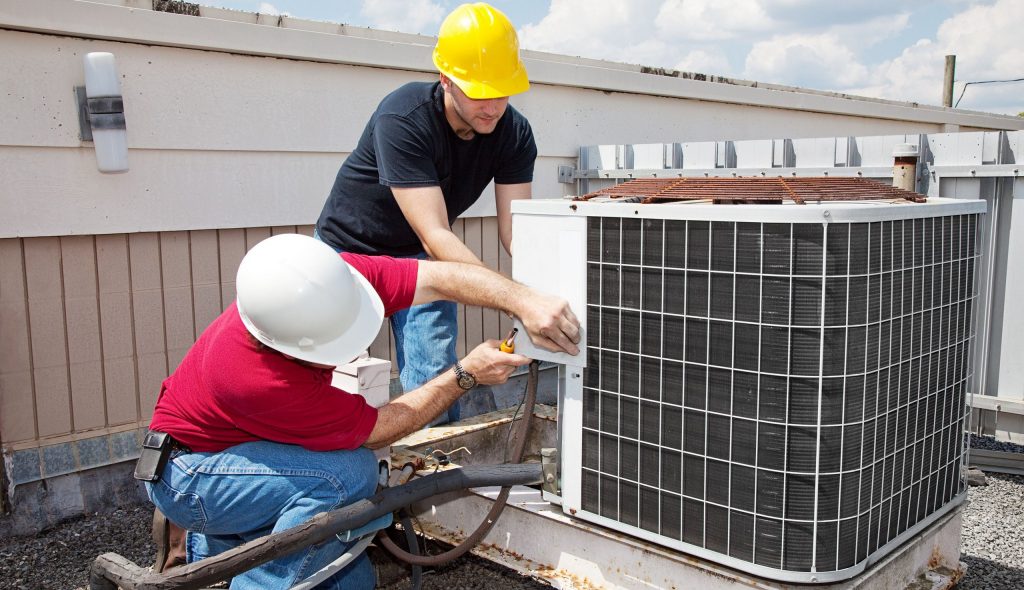 5. Schedule a check-up.
While winter is coming to an end, it's a great idea to call your local HVAC technician to schedule an annual HVAC inspection. During your annual inspection, your technician will be able to diagnose issues and recommend HVAC repairs to have your unit running properly before summer arrives. If you need a new AC unit, contact Fritts Heat & Air today to assess your condensing unit needs.
Air Conditioning Emergency? Don't let your AC go out on the Fritts
It's important to prepare your air conditioning unit for spring and summer. Follow these tips above to prevent an air conditioning emergency, improve the air quality in your home, and have a prepared air conditioning unit when summer arrives. If you are facing an HVAC emergency, remember to schedule an appointment with your HVAC contractor soon. For tips on how to choose an HVAC contractor, check out our blog.
We offer financing for new HVAC installations; whether you're too hot or too cold, check out our financing options for your home's AC system so we can get you feeling comfortable in no time. We offer HVAC financing options to make your HVAC service more affordable.
We provide homeowners with both quality products and services and reliable solutions to fulfill your heating and air conditioning needs. Contact us online or call us at (678)327-3897 today to schedule your visit with a licensed HVAC technician at Fritts Heat & Air.